THOMAS GRAINGER & SARAH WILSON
AND SOME OF THEIR DESCENDANTS
(contributed by Ruth Myers, a great-great-granddaughter)
The Wilson and Grainger families were joined when Sarah Wilson, a blacksmith's daughter, married Thomas Grainger, a carpenter's son, at Gainford on 20th December 1840. They were both 'of age' (over 21) and the marriage was witnessed by William Wilson (Sarah's brother) and Elizabeth Grainger (Thomas's sister). The bride's parents were Roger and Ann Wilson (nee Taylor), and the groom's parents were Jacob and Jane Grainger (nee Willis).
Thomas was the eldest child of Jacob and Jane Grainger (nee Willis), who were married at Denton on the Durham-Yorkshire border on 23rd November 1818. They were the parents of 5 surviving sons (Thomas, John, William, Jacob and Joseph) and one daughter (Elizabeth), all born between 1819 and 1834. Another son, the first Jacob, born in 1829, had died in infancy.
Sarah was the sixth child of Roger and Anne Wilson (nee Taylor), who were married at Gainford on 20th June 1804. They were the parents of 8 children, two of whom died in early childhood (Anne and Thomas), leaving only one surviving son William, and daughters Mary, Jane, another Anne, Sarah and Elizabeth, all of whom were born between 1804 and 1821.
We can view the progress of the family of Sarah and Thomas Grainger in 10 year glimpses through the various censuses.
Sarah and Thomas were shown in the Census of 1841 living in the Township of Walworth. They had only been married a short time and had no children. Next door to them lived Thomas's parents, Jacob and Jane Grainger, with their four younger children William, Elizabeth, Jacob and Joseph.
By the time of the 1851 Census Thomas was now a master carpenter with two children, Jacob and Ann, aged 9 and 7. They were still living near Thomas's parents, Jacob and Jane Grainger, at Walworth Gate. Sadly, soon after the census in 1851, Thomas's mother, Jane Grainger, died on 24th April, 1851, aged 58 years.
By 1861, Thomas and Sarah had moved to nearby Heighington, and their family had grown to six, three boys and three girls, ranging in age from 3 to 19. They had added four new children to their family – Jane, William, Thomas and Sarah – brothers and sisters for Jacob and Ann. Of most significance to our family was William, their 4th child, born 21st July 1853.
The ten years between 1861 and 1871 proved to be sad times for the Grainger family. In the village of Heighington, in the year 1867, Sarah Grainger had become a widow when Thomas died at the age of 49. His brother, Jacob, died in 1871. Strangely, no record of Thomas Grainger's death can be found, despite an extensive search, but a very clear inscription on the family headstone in the Heighington Churchyard shows that his date of death was 7th May 1867.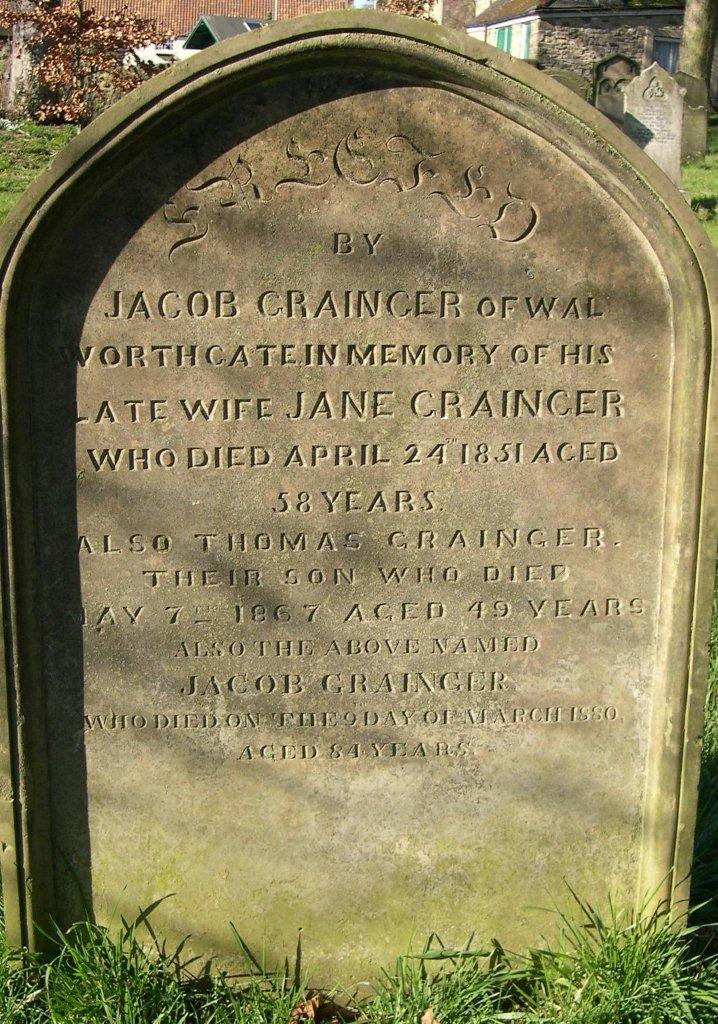 In 1871, Thomas's widow, Sarah, was working as a charwoman, aged 54, and still supporting her two youngest children, Thomas and Sarah, who were living with her. Life would not have been easy for her raising her family alone. William Grainger, Sarah and Thomas's older son, was at this time working as an Apprentice Joiner in Gainford, aged 17, and living with the Mitchinson family.
Thomas Grainger's father, Jacob, died on 9th March, 1880, aged 84. His brother, Joseph, died in September 1881, in a tragic accident at the Darlington Markets when a runaway horse crushed him.
In 1881, Thomas Grainger's widow, Sarah, was still living at Heighington with her youngest daughter, also Sarah, a dressmaker, aged 23. Young Sarah was to marry Joseph Place, a machinist in a railway workshop, in 1885.
Sarah's son, William, had moved from Heighington by the time of the 1881 Census, and was living in Wallsend, married to Jane Ann Miller, with two children. Their third child, James, (my grandfather) was born just a few weeks after the census, on 18th May 1881.
In 1891, Sarah Grainger (Wilson), by then aged 74, had her daughter, Sarah Place, living with her, and grandchildren, Thomas (4), Jeanette (2), and Albert (2 mths), all born in Shildon. The full names of the children were Thomas Francis Place, Jeanette Grainger Place, Albert Wilson Place and Sarah Moselle Place, so it was nice to see the Grainger and Wilson family names preserved in the children's names.
Meanwhile, Sarah's son Thomas, with his wife Elizabeth Jane, two daughters 'Sarah Amy' and Emily, and four sons 'Thomas Edward', Frank, Walter and William were living next door to his mother Sarah, at Heighington.
Grandmother Sarah Grainger had no shortage of company with 9 grandchildren living with or next door to her!
The 1901 Census shows Sarah Grainger, widow of Thomas, living with her married daughter, Sarah Place (nee Grainger) and family. Since 1891, Sarah has moved from Heighington to live with her daughter at East Thickley, New Shildon, Bishop Auckland, where son-in-law, Joseph Place is working as a Woodworking Machinist. It looks as though Sarah was by this time in ill health or too frail to live alone, so she moved from Heighington to remain with her daughter.
Sarah died in Bishop Auckland in the September Qtr of 1901, aged 85, leaving plenty of Grainger and Wilson descendants.
Of these descendants the one I know most about is William, Sarah and Thomas's 4th child (my great-grandfather).
WILLIAM GRAINGER was born at Heighington on 21st July 1853. Two photos are shown below. And in the second one William is holding one of his great-grandchildren!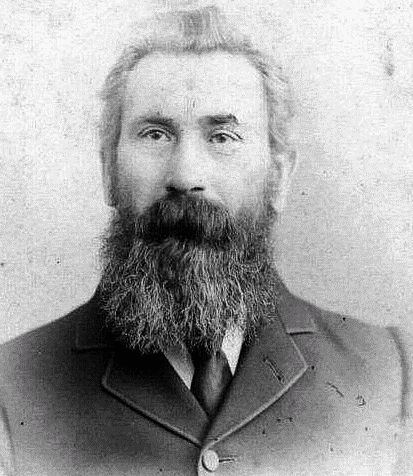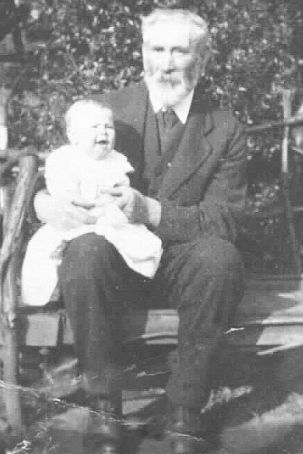 Following in the footsteps of his father and grandfather, William Grainger became a joiner, serving his apprenticeship in the Darlington area, where he married Jane Ann Miller on 22nd February 1876. Their first two children were born in Darlington, but soon after the family moved to Wallsend, where they settled permanently and 10 more children were born. Not all survived, and there is a headstone in Church Bank Cemetery, Wallsend, bearing the names of 5 of their children who died before them. William was working at Swan Hunter's Shipyard in Wallsend-on-Tyne as a Master Joiner, when the Mauretania was launched from there in 1906. William Grainger died on 2nd June 1933, and is buried at Church Bank Cemetery Wallsend. Jane Ann survived until 22nd November 1938.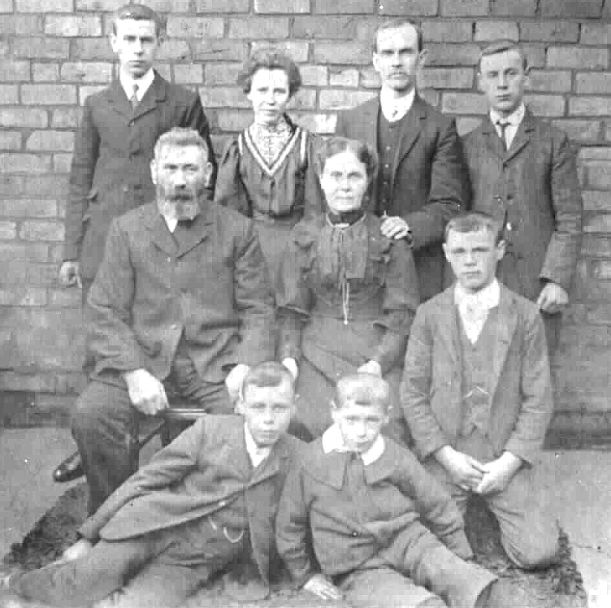 GRAINGER FAMILY 1906
JAMES GRAINGER
Their son, James, (shown in photo with his hand on his mother's shoulder), was born at Dodds Cottages Wallsend on 18th May1881. He was the third child in the family, and first to be born in Wallsend. Named after his maternal grandfather, James Miller, of Darlington, he served his time as a brass moulder, and worked at the Wallsend Slipway for more than 30 years. He was always very proud of the fact that he worked on the building of the Mauretania. He married Rachel Boad at Wallsend on the 20th May 1907. They had only one child, Rachel, (my mother), born 13th September 1909. The Grainger family migrated to Australia from Northumberland, England in 1927 and settled for 10 years in Queensland before moving to New South Wales.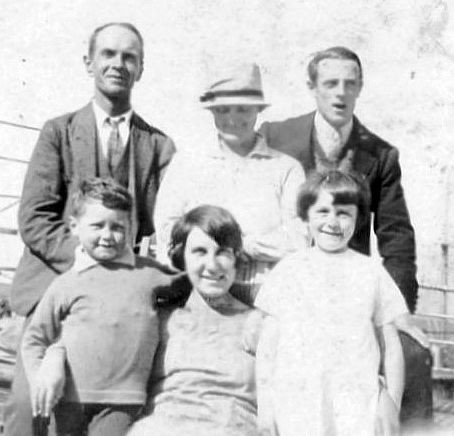 On the way to a new life in Australia. The Graingers on board the ship "Themistocles" in 1927. James and Rachel (my grandparents) are at back left, and my mother, Rachel, aged 17, is at the centre front.
They struggled to survive at first, in a new country during the Great Depression, when jobs were hard to get. There are many family stories of hardship from those difficult days of "make do and mend". My grandparents slept on tea chests with a mattress on top until they could afford a bed, and the kindly baker left half a loaf of bread each day, even when my grandfather could not afford to pay for it.
My grandfather, James (Jim), was a very likeable man, who loved children and was a brilliant story-teller. I would like to be able to listen again to the stories he told of his life in England, and of his work at the Tyne shipyards.
He once told me that he was distantly related to the famous pianist and composer Percy Grainger, and this has proven to be true. It took me 40 years to discover the connection, but it is now known that Thomas Grainger's brother, John, was the father of John Harry Grainger and the grandfather of Percy, making my grandfather the second cousin of Percy Grainger.
Granda, as we called him, was very interested in flight and space exploration, and always insisted that he would take his first flight in an aircraft when he turned 90. Unfortunately he never made it to 90, having died at his home in Newcastle, New South Wales, Australia on 7th September 1967, at the age of 86, survived by his daughter, Rachel, and her family.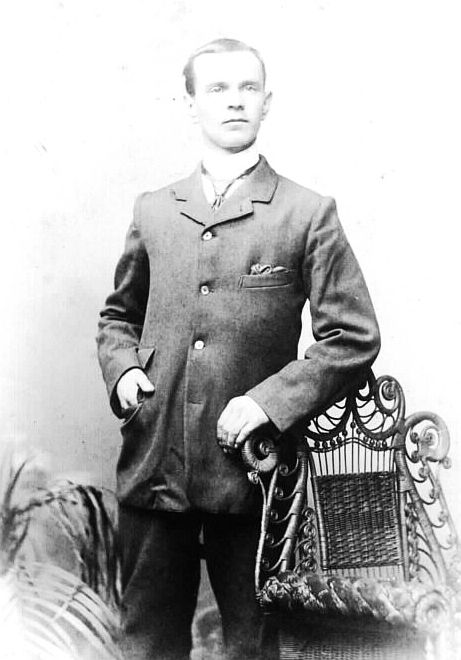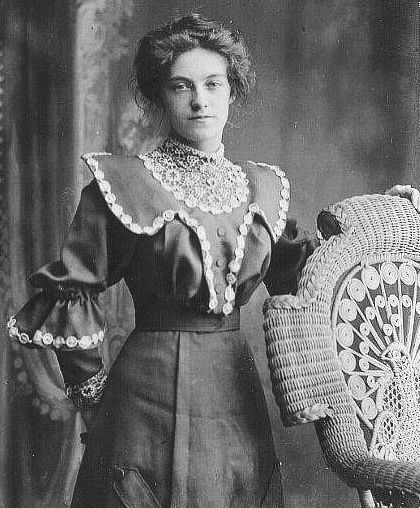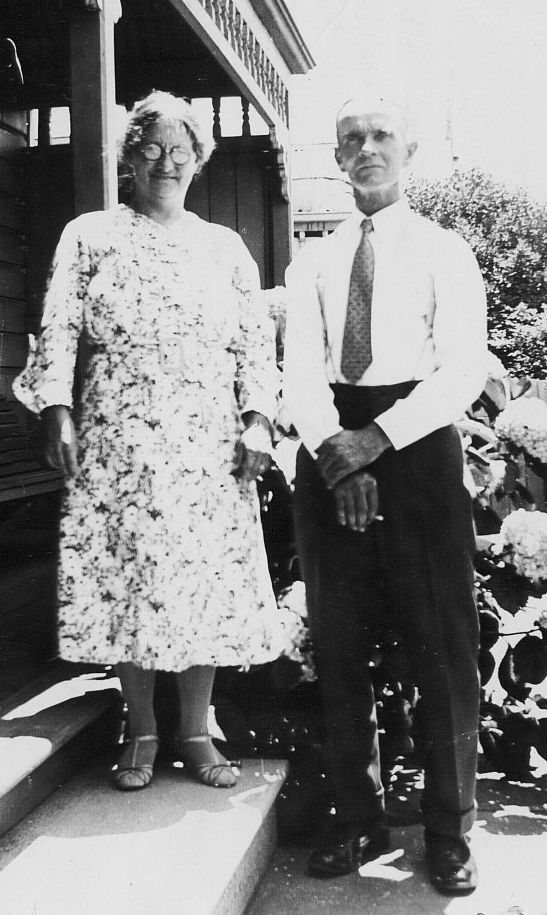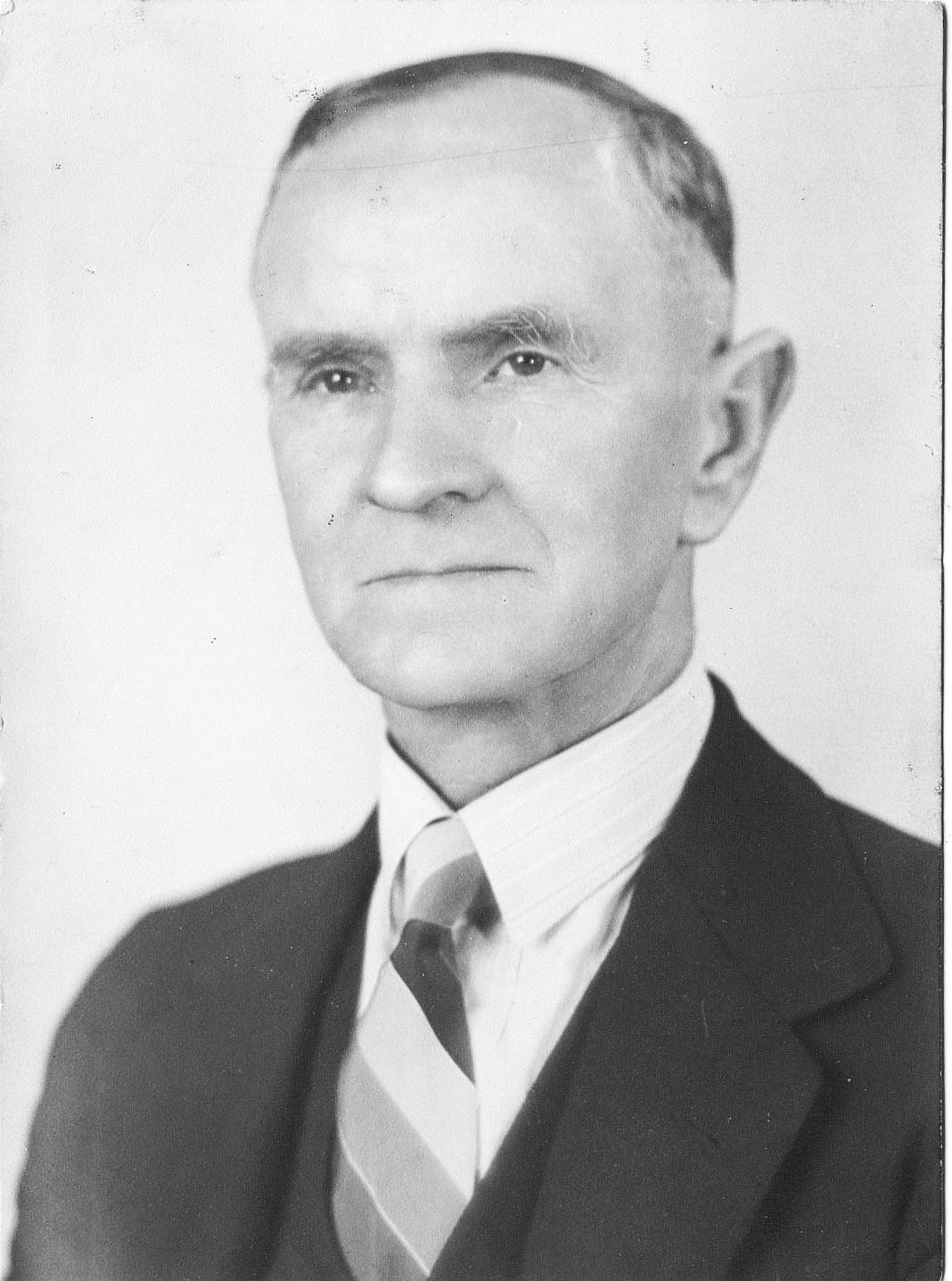 Photos, L to r: James Grainger - James's wife, Rachel Boad (c 1907) - Rachel and James 1939 - James at age 64, in 1945.
RACHEL GRAINGER
Rachel (jnr) was the only child of James (Jim) and Rachel Grainger. She was a great-granddaughter of Thomas and Sarah Grainger, whom she never knew. However, she remembered her grandfather, William, (son of Thomas and Sarah), as a nice man with a white beard who lived in Tyne Cottage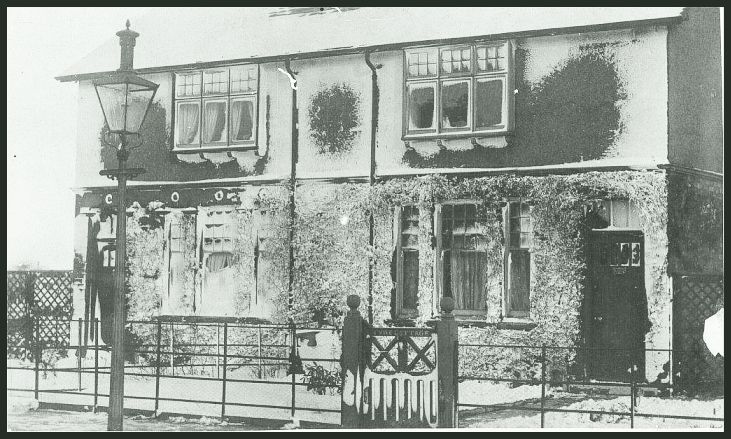 Tyne Cottage, Walkerville, Newcastle-on-Tyne, where William Grainger lived.
and who enjoyed drinking coffee, made wooden toys for his grandchildren at Christmas, and drove around in a horse and cart. She remembered that, sadly, William Grainger went blind in his old age.
As mentioned earlier, Rachel Grainger migrated to Australia in 1927 with her parents, at the age of 17, first living in Ipswich Queensland, where the family survived the difficult years of the Great Depression in a never-ending search for odd jobs or any kind of employment. They later moved to Newcastle NSW, where my grandfather found work, and where Rachel met and married George Alexander Swinhoe.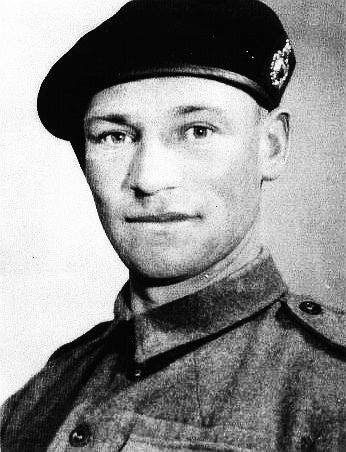 George (Alec) Swinhoe
Alec, as he was known to the family, had arrived in Australia on active service with the British Royal Marines in 1945. He was stationed at Port Stephens, near Newcastle NSW, when he met Rachel (known to her family as Rae.)Alec returned to his home town of Morpeth, England, at the end of the war, but migrated to Australia permanently in 1947 to marry on 15th February of that year and settle in Newcastle, NSW.
Rae and Alec had 2 Australian children (my brother and myself), and there are now 4 grandchildren and 6 great-grandchildren in Australia. Alec died on 18th January 1990, aged 76, and Rachel died on 14th December 1998, aged 89.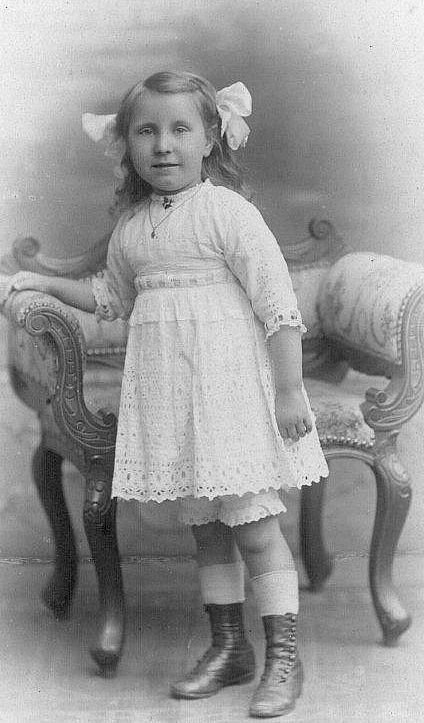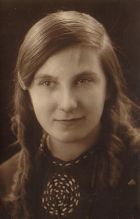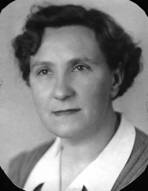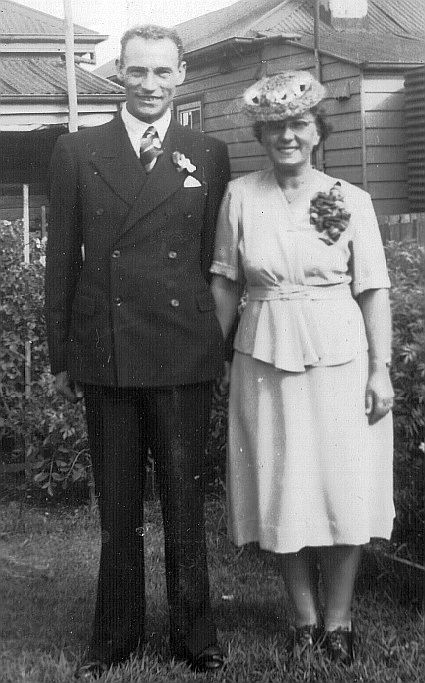 Rachel, age 7 Age 14, Age 36 Alec and Rae Wedding 1947